Professional Highland Beach, Florida Replacement Windows Contractors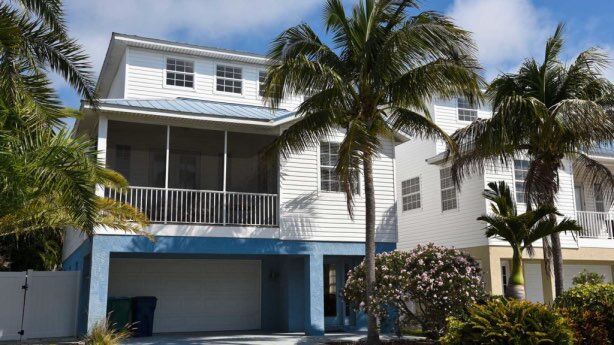 Whether you're planning a new project or simply getting new hurricane windows in South Florida or Highland Beach, finding a competent and reliable contractor is the first step to a successful home improvement project. If you are looking for a professional Highland Beach Replacement Window Contractor, then Paradise Exteriors should be your top choice.
Here at Paradise Exteriors, our home improvement experts have years of experience in the industry and specialize in providing South Florida with top quality services and reliable products.
Highland Beach Impact Doors
We value your safety more than our profits. Many Highland Beach impact door companies fall far short of their promise: "the lowest prices available". They say these things to get your business. We've said it before and we'll say it again: When it comes to protecting your family and property from hurricanes, do you really want to go with the cheapest option? We do our best to provide you with affordable solutions and top quality Highland Beach replacement windows. We offer discounts on products and reasonable rates for labor.
Highland Beach Replacement Window Contractor
When you hire Paradise Exteriors, you get personal service by the owner; he works effortlessly to make certain that you receive the best service, top-quality results, and great value for your Highland Beach window replacement. We do this by being personally involved with every Highland Beach project. We are a small, family-owned business that has been providing quality home improvements and hurricane shutters in Highland Beach since 1989.
Highland Beach Impact Windows
A whole range of options are available to you in these Highland Beach impact windows with different brands and manufacturers each have their own variety of offerings in terms of styles, sizes, and designs. With the help of a contractor, you can find the best choice for your home's new look from the best manufacturer with the most affordable price – scouting for a seasoned contractor to help you do this will greatly affect how your window replacement project will go. Take the time to search for a contractor from online resources that allow you to look for professionals in your locality who hold the proper credentials and are reputed to offer high quality services.
>> Also See: Hypoluxo Hurricane/Impact Windows
If you are looking for a Highland Beach Replacement Windows Contractor, please call Paradise Exteriors, LLC at 844-749-2121 or fill out our online request form.