Five double-hung replacement window models made by its primary manufacturer, Soft-Lite Windows & Doors, have earned the prestigious Green Seal certification. Products earning Green Seal certification are recognized for saving energy compared to traditional windows and being more environmentally preferable because they're manufactured using effective quality control practices. These Soft-Lite-manufactured products are the only vinyl replacement windows to be certified by Green Seal, an independent, nationally recognized non-profit green organization based in Washington, D.C. These certifications reflect the significantly high levels of performance and quality of these windows, as well as other Green Seal criteria pertaining to material extraction, manufacturing processes, usage and recycling/disposal.
Windows From Soft-Lite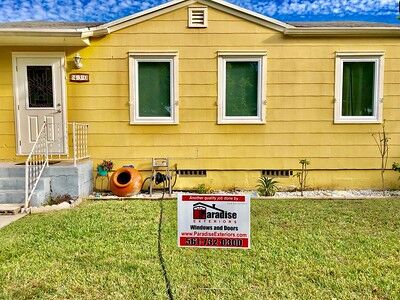 "We're extremely pleased to offer Soft-Lite replacement double-hung models that have achieved Green Seal certification," said the Owner of Paradise Exteriors. "We truly are committed to offering consumers highly energy-efficient, 'green' windows that help protect the environment and save energy dollars."
The Green Seal certification process is comprehensive, and the Soft-Lite products offered by Paradise Exteriors were certified only after rigorous testing and evaluation, which included an on-site plant visit. Criteria such as performance ratings (U-value, Solar Heat Gain Coefficient, etc.), product packaging and labeling, and manufacturing and testing procedures all played a role in the Soft-Lite products achieving Green Seal certification.
Green Seal's evaluations are based on state-of-the-art science and information, using internationally recognized methods and procedures. The Seal identifies a product as environmentally preferable, provides third-party corroboration of environmental claims, and distinguishes a product from competitors that can't support their environmental assertions. Hundreds of products and services from major companies like PPG, Trane, Office Depot and Benjamin Moore have been certified to meet Green Seal standards.
If you're looking for Windows in South Florida, call Paradise Exteriors, LLC at 844-749-2121, or fill out our online request form.