Paradise Exteriors is offering a brand new styled window called the Paradise Platinum Protection Series. The windows come in different styles to fit in with your home style. The most popular style is the Double Hung, featuring two operating sashes. The Double Hung provides beauty and functionality. The Slider window is similar to a horizontal double hung window. It offers a wider view. Then there is the Picture styled window. The Picture window comes in all shapes and sizes. However these windows are fixed; they are not meant to be opened and closed multiple times.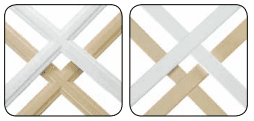 In addition to style, your windows can also have internal grids for more aesthetic appeal. The grids are inside the glass panels and thus permit for easy cleaning. The grids come in both, contoured or flat textures. They can be soft-white or beige or many other color options.
Paradise Platinum Protection are ideal for your home. These windows are specifically engineered to withstand hurricanes. They have three panes of glass and a laminated interlayer, a Low-E coating, and argon gas fill. These things combined make highly energy efficient and durable windows. They protect against airborne debris even after the storms or violent weather. The window protection extends from weather to protection of intruders, UV rays, and unwanted noise. They also reduce home energy costs.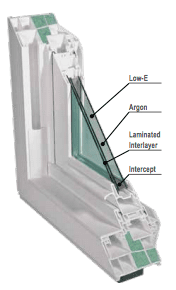 Paradise Platinum Protection Series Impact Windows pass the ASTM Large Missile Impact Level D tests, TAS 201, 202, and 203 with flying colors. The windows have a DP-50 rating with the American Architectural Manufacturers Association's 101 standard for air, water and structural wind load testing. They have also achieved HVHZ certification. The HVHZ certification claims they are approved from high-velocity zones. These windows can be installed even on the coastline!
These windows provide heavy-duty impact and continuous hurricane protection with no preparation required. Simply close and lock the windows and you are good to go.
If you need more info on about Platinum Protection, call Paradise Exteriors, LLC at 844-749-2121, or fill out our online request form.