Boynton Beach Impact Windows & Doors are the perfect things that a person requires to keep his or her home safe from natural calamities like hurricane. Here information will be provided for the persons living in Florida. The people of Florida who want to opt for the Fort Lauderdale Impact Windows may be wondering about from where to obtain it. They provide the customers with the best choice in terms of selecting the Impact Windows.
Impact Windows & Doors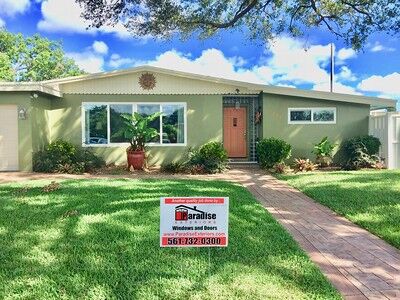 For people who think about hurricane proofing their homes need not worry any further because the solution to their problem is the Boynton Beach Impact doors. It is very effective and provides protection to the homes from any kind of storms.
The woodwork is not only effective in protecting the home from the storms but also offer several other protections to the home. Some of the benefits are mentioned below:
They are very effective in reducing noise pollution. It insulates the noise. It is very useful for people living near streets, train stations and airports, as it reduces the level of noise pollution by preventing the noise from entering the house. Similarly, people who have kids or members of band who create a lot noise in their house can refrain from disturbing their neighbors by selecting the impact windows and doors, as it prevents the noise from going outside the house.
At times of storms there is flying debris which hit the house. They protect the house for such hits. The home remains safe from broken pieces of glass, small stones, branches of trees or any other flying debris during the storm. While the construction of house most of the retailers follow the building code of that specific area. In addition, if it requires products like doors then they provide it. These impact products are mostly used and required in areas where there are severe and frequent storms.
Besides offering protection from the storms, the impact doors also protect the house from the harmful rays of the sun known as the UV ray (Ultraviolet ray). Hence it is advisable to select impact resistant doors & windows.
Article Source: http://EzineArticles.com/5939967
If you're looking for Impact Window in South Florida, call Paradise Exteriors, LLC at 844-749-2121, or fill out our online request form.