Stuart, FL Window Replacement Service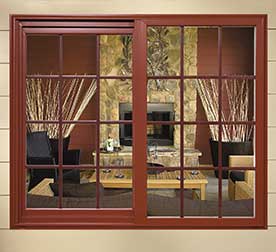 Investing in the quality of your home is important, and one of the best ways to do that is by seeking the service of an experienced and professional home improvement contractor. The professional contractors at Paradise Exteriors have the years of experience necessary to provide you with the best quality results in all of their work. We specialize in providing the Martin County area with replacement windows, hurricane impact windows and doors, and storm shutters. Our quality windows will help protect your home from even the toughest storms, and is a wise investment in your home's future.
Stuart Replacement Windows
If your windows have become cracked or broken, or time has begun to wear away at their seal, reducing their energy efficiency, you will want to replace them as quickly as possible. If your windows are not operating at peak efficiency, then you are wasting money you could be saving every time you pay your bills. Less efficient windows allow energy to escape your home whenever you are attempting to keep cool, putting a greater amount of strain on your climate control system, which could reduce its lifespan in addition to increasing your cooling costs. When you have Paradise Exteriors provide your replacement windows, you will get swift, affordable work, of the highest caliber.
Stuart Impact Doors
When you're replacing your doors, you want an option that provides security to your home while remaining within your budget. We can provide the best in Stuart impact doors at a price that fits within your budget without sacrificing build quality. When you get the service of Paradise Exteriors we keep to our commitment of using only the best materials an manufacturers, so we might provide you with superior impact doors that will offer the absolute best in home security at a reasonable price.
Stuart Impact Windows
Strong windows are important when it comes to protecting your home from inclement weather, even more so in Florida during hurricane season. When you have your impact windows installed you want to make sure it is done by an experienced licensed contractor who has the experience needed to provide a job well done. When you get the service of one of our expert contractors for installing your impact windows, you will get professional service from a contractor that is always respectful, on time, and maintains consistent communication to ensure you get specifically what you are after.
If you are in need of a Stuart, FL Window Replacement contractor give us a call at 844-749-2121 or fill out an online request form.