Vero Beach Replacement Windows Service Provider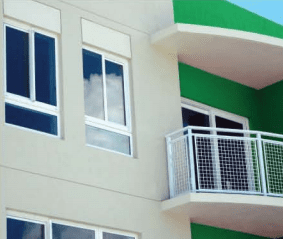 Paradise Exteriors LLC is the premier company to call on for all of your replacement window service needs. That's because this job is about so much more than just the installation of new windows, it is about getting to know the needs of the customers, and making certain that all of their questions are answered. When choosing impact windows, Vero Beach homeowners can feel confident about choosing Paradise Exteriors for skilled craftsmanship.
Having quality windows installed will help enhance the energy-efficiency of your household, reduce the likelihood of UV ray damage to your interior and increase the overall property value. Together, we can put the finishing touches on your dream home, with the implementation of better quality replacement windows.
Hurricane Shutters for Vero Beach
Living in this area means dealing with tropical weather conditions, like hurricanes. So, it only makes sense to want to protect your home with hurricane shutters. Yet, you may be curious about what they can actually do for you.
The most obvious benefit is that this reduces the likelihood of glass breakage. This is a vital way to save your windows, as well as save money by avoiding replacement.
Being able to reduce the chances of breakage also means the inside of your home can be safer. While it is important to evacuate when the weather calls for it, not every storm is severe enough to need to leave. However, it can still make conditions dangerous for glass breakage, and you need to be protected.
The good news is that this also increases the property value of your home. Not to mention, it makes your house an easier sell for potential buyers.
Vero Beach Impact Windows & Doors
At Paradise Exteriors LLC, we can offer you the finest in impact doors and windows. Prepare your home to be able to withstand inclement weather or possible criminal activity. And it all starts by making the wise choice to partner with our team of experts.
If you are looking for a Vero Beach Replacement Windows Contractor, please call Paradise Exteriors, LLC at 844-749-2121 or fill out our online request form.