We're Your Source for Hurricane Windows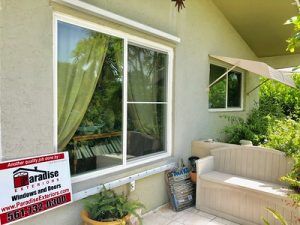 When you live in Parkland, Florida, it's necessary to have hurricane windows on your home. So, as you research your options for having your home windows replaced, you'll see that most providers will refer to their windows as hurricane windows, which may give you the impression that these windows are all essentially the same. However, that is far from the truth. Compare Paradise Exteriors' home window replacement services with the industry norm and you'll see that the difference is night and day.
Why We're Considered Company Serving South Florida
At Paradise Exteriors, we founded our company to excel where others fall short. This practice begins with offering you the best possible hurricane windows for your investment.
While big box stores and fly-by-night contractors select their impact windows based on which ones will net them the largest profit, we've selected ours based on which ones you can truly count on to protect your family, home, and valuables when extreme weather strikes. Our hurricane replacement windows have passed all relevant durability tests and can withstand sustained winds up to 140 mph and gusts up to 212 mph. Furthermore, they provide such reliable protection from break-ins that they have earned a partnership with the National Crime Prevention Council.
In addition to securing your home, our impact windows provide all the other benefits you could want. They can dramatically improve the curb appeal of your home, reduce noise infiltration, filter out UV rays, and eliminate the need for burdensome upkeep. Best of all, they come protected by a double-lifetime warranty and accidental glass breakage warranty so you can have unmitigated peace of mind in your investment.
Speak With the Storm Protection Experts
Want storm protection that you can truly depend on? If so, you'll want to speak with Paradise Exteriors. Contact us today to schedule a free consultation and learn more about the hurricane windows we install in Parkland, Florida.