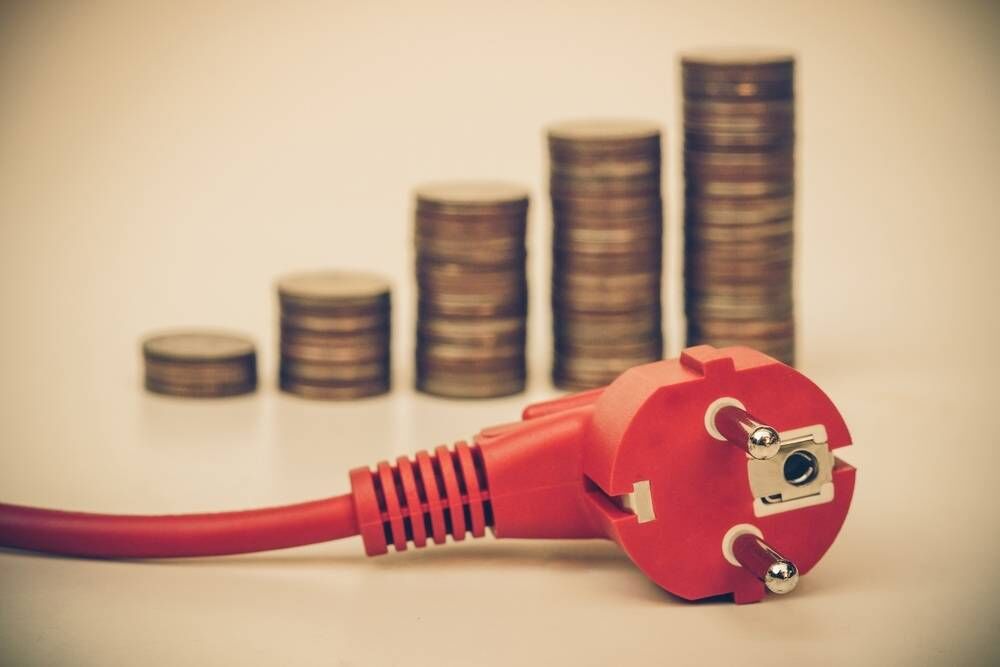 Florida's high temperatures can result in higher energy bills for many homeowners, especially during the summer months. If you are looking for methods to cut home energy costs, there are a number of options you can choose from.
Today, we will cover some of the 10 most effective ways you can reduce energy costs in the Sunshine State. These range from selecting more energy-efficient light bulbs to upgrading your home with hurricane impact windows.
10: Replace Old Extension Cords and Power Strips
If you have a number of old, outdated extension cords and power strips taking up socket space, they could be contributing to higher energy costs.
Replace any old extension cords, power strips, and surge protectors with modern ones that are designed for energy efficiency. This will not only help generate savings, but can also improve the safety of your electrical connections throughout your home.
9: Wash Your Clothes with Cold Water
Another easy way to reduce your monthly energy bill is to wash your clothes with cold water. Not only will this save money on your utility costs, but it will also help conserve energy and reduce your carbon footprint.
If you are concerned about washing all or most of your clothes in cold water, consider using a cold water-specific detergent to ensure a thorough yet gentle clean.
8: Don't Ignore a Leaky Faucet or Toilet
A small drip from a leaky faucet running toilet may seem like no big deal, but it can really add up to a lot of wasted water over time.
This is true especially if you have multiple leaky fixtures in your home. Fixing just one leaking faucet can save potentially hundreds per year on your water bill.
7: Use LED Bulbs and a Dimmer Switch
One of the best ways to save on your energy bill is to switch from incandescent light bulbs to LED bulbs. LEDs use far less energy compared to traditional bulbs and can last significantly longer.
Along with selecting more efficient bulbs, you may also want to consider replacing your traditional light switches with a dimmer. A dimmer will allow you to set your lighting to a more comfortable level while reducing the amount of energy needed to illuminate a room.
6: Reseal Doors
Degrading door seals are notorious for letting in drafts, which can lead to higher energy bills.
One way to prevent this is by resealing your doors with weatherstripping. This may seem like a tedious task, but it will be worth it when you see the reduction in your monthly energy bill.
5: Fine-Tune Your Thermostat
One of the simplest ways to save on your energy bill is to fine-tune your thermostat. With a few adjustments, you can lower your monthly heating and cooling costs.
For example, setting your thermostat just one degree lower in the summer or higher in the winter can result in significant savings. You can also further save on energy costs by installing a smart thermostat that you can control with a smartphone or automate to run a more moderate temperature when you are sleeping or out of the house.
4: Fix Leaks in Your Air Ducts
Does it feel like the airflow in your house is not as warm, cool, or powerful as it used to be? These could indicate sign of a leak in your air duct.
Leaky air ducts can cause heating and cooling systems to operate at a higher capacity to compensate for reduced airflow. In turn, this raises your home's energy costs.
If you notice that your system is noisier than normal, your indoor air feels less cool or warm than it should, or the airflow from your vents is not as forceful as it used to be, make sure you address this problem quickly. Investing in repairing your air ducts will result in savings that will exceed maintenance costs over time.
3: Consider Investing in Solar Energy
If you desire a more long-term way to reduce your energy costs, consider investing in solar panels.
Solar energy is becoming increasingly more affordable as technology improves and the cost of traditional utilities continues to rise. Installing a solar panel system can help you save money on your monthly utility bills while also reducing your reliance on a municipal power grid.
2: Upgrade Old Appliances
Modern appliances are manufactured to more energy-conscious standards than ones that were developed even a few years ago. Old kitchen appliances like gas stoves and ovens, as well as refrigerators, could be raising your energy costs far more than newer, more efficient alternatives.
1: Upgrade Your Windows To Energy Efficient Impact-Rated Glass
When replacing your windows you have the option of choosing ones that both have impact-rated glass and that are also thermo-insulated and Energy Efficient. High efficiency windows with an Energy Star rating can make a huge impact on your electric bill and increase the comfort of your home.
Beyond providing the most complete hurricane protection possible, some impact-rated glass also offers the option of being combined with thermo-insulation, low-e coatings and an insulated vinyl frame for superior energy efficiency and sealing, compared to traditional alternatives. These windows and their frames can be custom-sized to your home's existing openings and can be opened and closed like any other variety.
At Paradise Exteriors, we are Florida's proud exclusive distributor of Energy Star Award-winning Paradise Platinum Series impact windows. With a variety of financing options and comprehensive warranties, we make investing in your home's security and energy efficiency a simple and sensible process.
To learn more about ways to cut energy costs by upgrading to impact windows on your property, contact us today: 844-749-2121
Also see: How Impact Windows Can Save on Home Repair Costs After a Hurricane