As Floridians, we all know how important it is to prepare for hurricane season every year. But when it comes to hurricanes that form in the Gulf of Mexico versus those that form along the Atlantic coast of Florida, are there any notable differences or common misconceptions that residents should be aware of? Let's take a look.
Common Misconceptions About Hurricanes in the Gulf
Many people mistakenly believe that hurricanes in the Gulf and off the Atlantic Coast of Florida are not much different and don't need to be treated differently. This is dangerous thinking, as these storms can vary significantly in their intensity, speed, and potential destruction.
It's important to take all warnings seriously, regardless of where the hurricane is located. It's also important to remember that hurricanes can affect a wide area, so it's possible for storms in the Gulf to reach Atlantic Coast cities in South Florida.
Learn More: The 3 Most Hurricane-Prone Cities in Florida
Hurricanes in the Gulf of Mexico
Hurricanes that form in the Gulf of Mexico are unique for several reasons. For one, they tend to move more slowly than other hurricanes, often taking their time to reach landfall. This can create longer periods of strong winds and storm surges than those experienced with Atlantic Coast hurricanes.
Additionally, because of the wide, shallow nature of the Gulf of Mexico, these storms can be particularly unpredictable in terms of their speed and direction.
Hurricanes in the Gulf can also be more severe than those that form along Florida's Atlantic Coast. This is due to the warm waters present in the Gulf of Mexico; as a hurricane moves across these warmer waters, it can become stronger and more dangerous.
The recent events of Hurricane Idalia come to mind when discussing hurricanes in the Gulf. Idalia hit the Big Bend region of Florida as a Category 3 storm and with winds exceeding 120 miles per hour.
Hurricanes Along the Atlantic Coast of Florida
Hurricanes that form off the Atlantic Coast of Florida tend to move much faster than those in the Gulf, often making landfall within days rather than weeks. These storms are typically more organized and less likely to make sudden changes in direction or strength as they approach land. This is due to the relatively cool waters along this coastline, which can actually weaken a hurricane as it moves closer.
However, despite moving more quickly and being generally less severe than hurricanes in the Gulf of Mexico, Atlantic Coast storms should still be taken seriously. These storms can cause significant destruction from wind damage, storm surge, and flooding from heavy rain. Residents of South Florida should take the same precautions when an Atlantic Coast hurricane is approaching as they would for a storm in the Gulf.
Our discussion wouldn't be complete without mentioning the infamous Hurricane Andrew, which decimated parts of the Atlantic Coast of Florida in 1992. Andrew is an example of the devastating power hurricanes can have when they hit the coast.
Making landfall as a Category 5 hurricane featuring winds exceeding 160 miles per hour, Andrew specifically wreaked havoc in the Miami-Dade County area. The storm's high winds and subsequent flooding led to significant tragedy in the area. It served as a harsh reminder that even though Atlantic hurricanes may sometimes less severe than their Gulf counterparts, their potential for destruction is still very real and should never be underestimated.
Safety Tips For Residents
Regardless of whether it's a hurricane in the Gulf or off the Atlantic Coast, it's important that residents of South Florida are prepared and know what to do if a storm is approaching. Here are some helpful hurricane preparedness tips from Ready.gov to keep in mind:
Understand your local area's hurricane risk (hint: it's not just the coasts!)
Let everyone in your household know of your hurricane plans. Also include other places you frequent like your workplace, your children's schools, and anywhere else that's important to your daily life.
If you own a local business, have a preparedness plan and continuity plan in place if severe storm activity occurs.
Learn and practice your local evacuation routes.
Identify where you will stay after evacuating.
Follow local authorities' instructions for evacuating.
Get notified by downloading the FEMA app to get hurricane updates from the National Weather service for up to 5 locations.
Follow your local government's social media accounts to get updates quickly.
Identify if anyone in your household has a disability and needs special assistance in case of an emergency.
Make sure to have all your necessary documents in a safe place like a fireproof box or safe deposit box. Keep digital backups in a secure location in case the physical copies are damaged.
Bring in any outside furniture
Keep your phone charged and get backup chargers in case you need them.
Help senior adults or neighbors with disabilities in your neighborhood with preparing their properties.
Make a hurricane preparedness kit to ready your household like the one recommended by FEMA
Do not attempt to drive your vehicle through flood waters when evacuating.
Keeping these tips in mind, you'll be ready to evacuate your home with greater confidence and preparedness if an evacuation is advised or ordered. If you are not told to evacuate, here are some tips for sheltering in place during a hurricane.
The Best Way to Protect Your Gulf Coast Home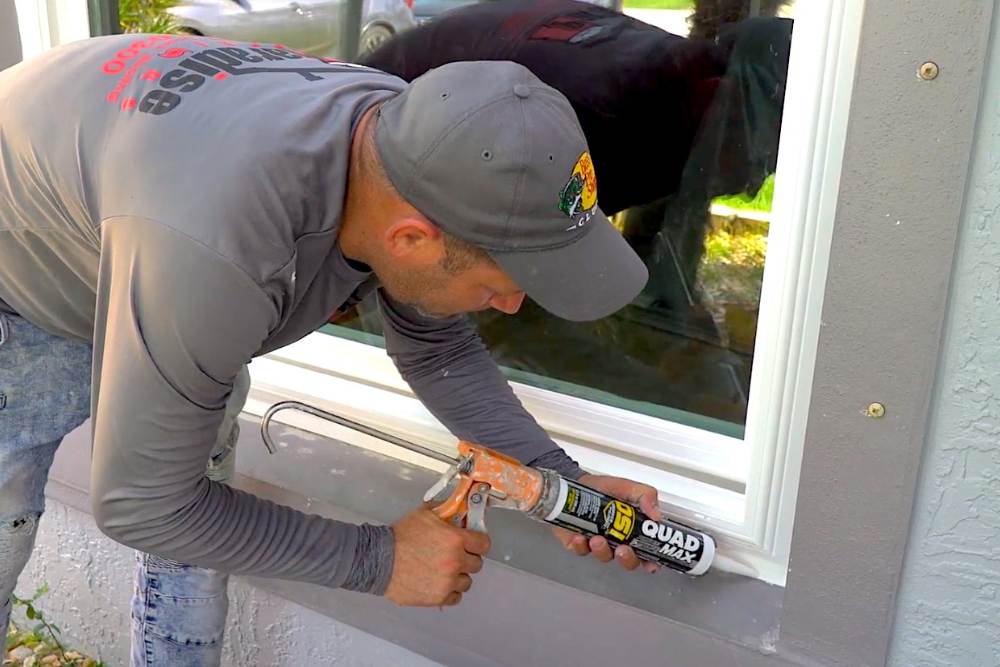 One of the most effective measures you can take to safeguard your home during a hurricane is to install hurricane impact windows and hurricane impact doors. These specialized fixtures are designed to withstand the severe winds and flying debris that hurricanes invariably bring, offering a high level of protection that regular windows and doors simply cannot match.
The benefits provided by hurricane impact windows and doors go beyond just their superior strength and durability. They also provide added benefits such as improved energy efficiency, noise reduction, and enhanced security against potential burglaries.
Most importantly, these windows and doors do not require any setup time. Unlike hurricane shutters, there's no need to spend precious time installing them when a storm is imminent. Once they're installed, your home is always protected, giving you one less thing to worry about when you need to evacuate.
Remember, when it comes to a hurricane, the best offense is a good defense. By investing in high-quality hurricane impact windows and doors, you're not only adding value to your home, but you're also investing in your peace of mind and security.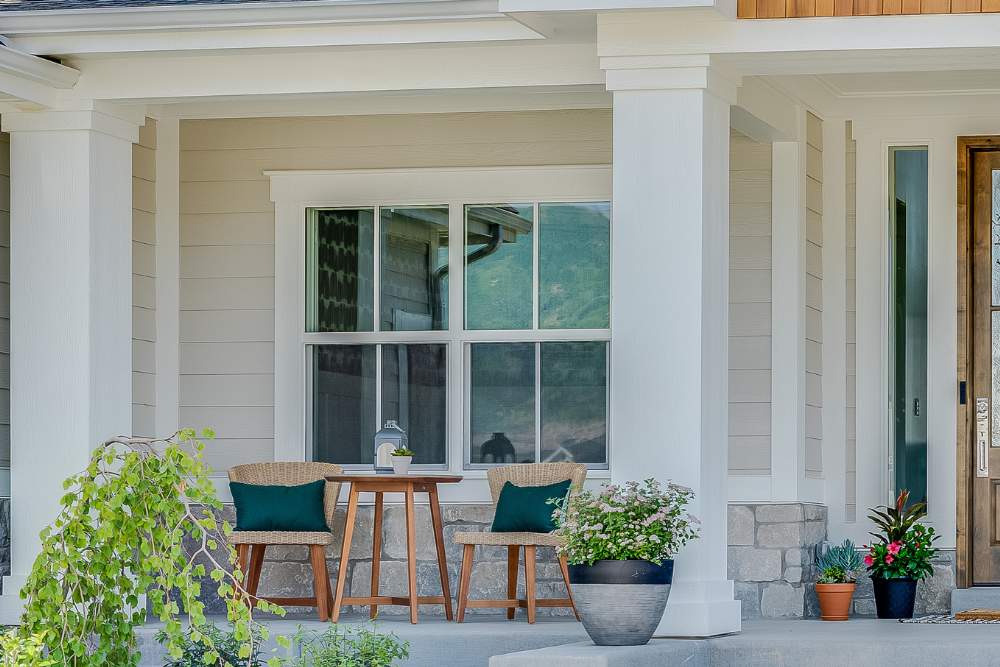 Get the Best Hurricane Impact Windows and Doors
At Paradise Exteriors, we proudly serve all communities in South Florida as the leading installer of the industry's highest-performing hurricane impact windows, doors, and roofing systems. Our Paradise Platinum Series windows are the only ones recognized by the National Crime Prevention Council for their home security features and have won multiple EnergyStar awards for energy efficiency.
With two headquarters on both the Gulf and Atlantic coasts, we're able to serve all South Florida residents quickly, efficiently, and without compromising on excellent installation quality. If you're ready to elevate the way your home is protected from hurricanes, get a free quote from us today.